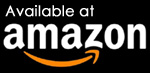 PLEASE VIEW THE NEW BOOK TRAILER BELOW:

PLEASE LISTEN TO AN AUDIO SAMPLE FROM THE BOOK BELOW:
PROVISIONAL RELEASE DATE FOR PAPERBACK 18TH SEPTEMBER!
Pre-order is now live!

Book 1 of the New World Trilogy

A young man and his mother fight to leave tragedy behind.
Striving for a new life on Mars has cost Tim and Patricia everything, but as even their future is taken from them, their past is just beginning…

The year is AD2112, the world is polluted, used up and overpopulated. Terrorism is out of control but the chaos does have order if you know where to look. The population has reached 50 billion human beings and the end is close; man's eye alights on Mars as a backup plan and huge effort is being made to begin the terraforming process. Instantaneous travel provides hope for the project, but then:

A terrorist attack. An explosion at the event horizon of a wormhole. A murder. A trail of clues, misinformation and sabotage. Nothing is as it seems as an old enemy returns from the shadows.

100 years from now, the 100 souls aboard the USS New World are thrown back 100 million years to the deadly Cretaceous Period. From there, an epic fight to save humanity begins; but first, they must survive.

A multi-national, eclectic crew; among them the good, the not so good and the no damned good at all. Loss, courage, genius and sheer bloody-mindedness bind them.

NASA Captain, James Douglas, and his first officer, Jill Baines, expected a taxi run to Mars. Now they must escape a fearsome Mapusaurus pack, survive natural disasters, brutal discoveries and treachery.

Friendships are tested to breaking point as the crew has no help but each other.

"Survive" ends with an implacable showdown between good and evil. An emotional sacrifice leaves the crew in a shocking cliff-hanger situation, where this 'shuffled deck of humanity' are truly alone…

5% of the author proceeds from 'Survive' will be donated to Mind – the mental health charity, in the name of Hannah Armstrong. Hannah was the talented young artist who drew the beautiful still-life pencil sketch of the Giganotosaurus skull, used on the cover of 'Survive'.
Contact: ste@stephenllewelyn.com
Facebook: www.facebook.com/stephen.llewelyn.142
Representation: sally@sallymarie.co.uk