I wrote the books primarily to be enjoyed by adults, while still being suitable for a family audience (think Indiana Jones or perhaps Terry Pratchett in tone).
They're packed with humour, science, history, palaeontology and mystery – by no means are they merely about dinosaurs, but as dinosaurs often interest a younger audience, I try to avoid strong curse words or sexual references/themes.
Now, before my halo slips and falls off altogether, here is the series so far…
I've written a couple of free short stories associated with the New World Series that are only available to my subscribers, or as I prefer to think of them, my pen pals! I love to hear from readers, and would encourage you to join my mailing list and become part of the community of like-minded folk who love a good tale!
The first short story, ENGEL, is set during the early chapter of REVENGE (Book 2).
The second, entitled MAPUSAURUS, will be released in time for Easter. That's one gigantic Easter egg!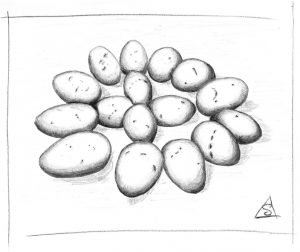 If you'd like to be in the gang, and receive these exclusive freebies, you can join here.
Thank you for reading,
Stephen