I'm really excited to tell you about my forthcoming medieval adventure entitled 'The Apothecaries'.
AD1399. One small town. One castle contract. Two apothecaries…
Civil war is brewing, and soldiers massing at Warmstirrup Castle have the townsfolk worried. England has barely recovered from the plague when Death begins sharpening his scythe anew.
On the other hand, hundreds of men living with poor sanitation and a few companionable ladies sounds like an opportunity for Harry-the-Cough, apothecary to the nobility, but there's a problem. Harry is already straddling the breadline, when Felix L'Éternuement swoops in with big-city ideas, a shameless business model and a fish. Before he knows it, Harry's customers are being lured away and he's on the run from a trumped-up murder charge. With cutthroats, witches, the army and the undead on his tail, he must flee through a world of sickness and disease, where only the apothecaries' loathing for one another remains healthy…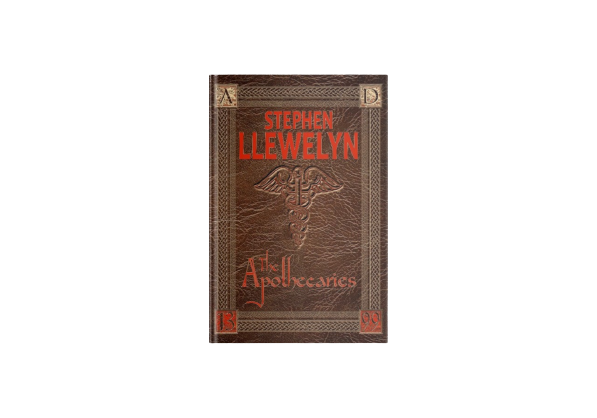 The Apothecaries will be out in the shops (or to a server near you) later this year.
This is a book I've wanted to write for many years, so I'm quite excited to finally be about it. The idea of a couple of shopkeeps warring with one another over the rights to push their 'iffy' cures onto an unsuspecting populace, with no acts of petty spite left un-stooped, was just too much fun to miss. Set against the political backdrop of Henry IV's usurpation of Richard II, it was probably born in the bottom of a beer bottle, truth to tell – though it now seems almost topical!
Funny olde worlde, innit?
FREE GIVEAWAYS
Thank you for reading, and for your continued support.
Stephen